Synopsis:

Clear-eyed and spirited, Taylor Greer grew up poor in rural Kentucky with the goals of avoiding pregnancy and getting away. But when she heads west with high hopes and a barely functional car, she meets the human condition head-on. By the time Taylor arrives in Tucson, Arizona, she has acquired a completely unexpected child, a three-year-old American Indian girl named Turtle, and must somehow come to terms with both motherhood and the necessity for putting down roots. Hers is a story about love and friendship, abandonment and belonging, and the discovery of surprising resources in apparently empty places.

Why This Is A Favorite: Kingsolver is a very talented writer. I do not read her books often, but this story has stuck with me since I first read it back in middle school. It's one of the first books where I was impressed by the symbology, the writing, and the overall story in general. I've read this book again as an adult and I'm still very impressed by it. An absolute masterpiece of modern literature.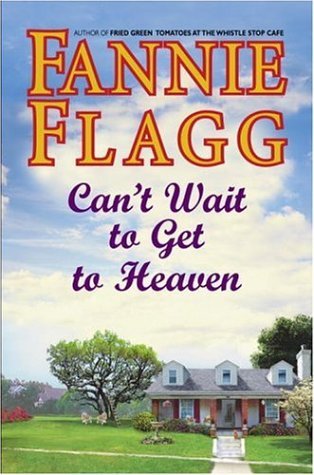 Synopsis:

Life is the strangest thing. One minute, Mrs. Elner Shimfissle is up a tree, picking figs to make-hour, and the next thing she knows, she is off on a strange adventure, running into people she never expected to see again, in the unlikeliest of places. Meanwhile, Elener's highly strung niece Norma takes to her bed, before embarking on a brand new career; Elner's neighbor Verbena turns to the Bible; her truck-driver friend, Luther Griggs, runs his eighteen-wheeler into a ditch; a dark secret from the past emerges - the entire town is left wondering 'What's life all about anyway?' Except for Tot Whooten, Whose the main concern is that the end of the world might come before she can collect her social security.

Why This Is A Favorite: This is my go-to book when I'm in a funk. Elner Shimfissle is such a positive character that you cannot stay in funky mood while reading this story. And, strange though this may seem, this book helped me to realize more firmly what my religious beliefs are.


Synopsis:

An affectionate pig named Wilbur befriends a spider named Charlotte, who lives in the rafters above his pen. In this story of friendship, hardship, and the passing on into time, White reminds readers to open their eyes to the wonder and miracle found in the simplest of things.

Why This Is A Favorite: My childhood copy of this story is all beaten up because I loved this story so much as a kid. Just goes to show that even children can tell when a story is very well written. This is definitely a book every child should read.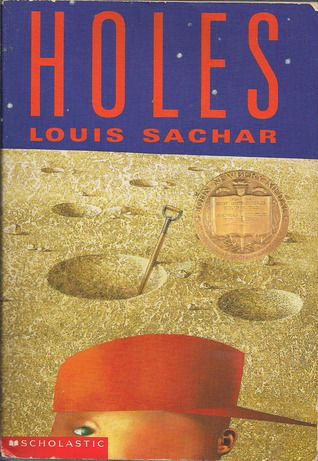 Synopsis: Stanley Yelnats is under a curse. A curse that began with his no-good-dirty-rotten-pig-stealing-great-great-grandfather and has since followed generations of Yelnats. Stanley now has been unjustly sent to a boys' detention center, Camp Green Lake, where the warden makes the boys "build character" by spending all day, every day, digging holes: five feet wide and five feet deep. It does not take long for Stanley to realize there's more than character improvement going on at Camp Green Lake. The boys are digging holes because the warden is looking for something. Stanley tries to dig up the truth in this inventive and darkly humorous tale of crime and punishment-and redemption.

Why This Is A Favorite: This is a book that I started as a kid, but never got around to finishing until I became an adult. It's an excellent story, with plenty of themes and symbolism to keep you interested. I never get tired of this tale, no matter how many times I've read it.


Synopsis: Pi Patel has been raised in a zoo in India. When his father decides to move the family to Canada and sell the animals to American zoos, everyone boards a Japanese cargo ship. The ship sinks, and 16-year-old Pi finds himself alone on a lifeboat with a hyena, an orangutan, a zebra with a broken leg, and a 450-pound Bengal tiger. Soon it's just Pi, the tiger, and the vast Pacific Ocean - for 227 days.

Why This Is A Favorite: I know some people hated this book, but I personally loved it. It's so beautiful and sad, and, like Siddhartha and Can not Wait To Get To Heaven, this book had a huge impact on my religious philosophies, as well as my philosophies on life.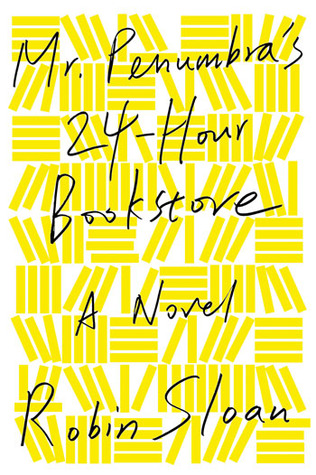 Synopsis: The Great Recession has shuffled Clay Jannon out of his life as a San Francisco web-design drone - and serendipity, sheer curiousity, and the ability to climb a ladder like a monkey have landed him a new gig working the night shift at Mr. Penumbra's 24-Hour Bookstore. But after a few days on the job, Clay begins to Realize that this store is even more curious than the name Suggests. There are only a few customers, but they come in repeatedly and never seem to actually buy anything. Instead, the "check out" Impossibly obscure volumes from strange corners of the store, all According to some elaborate, long-standing arrangement with the gnomic Mr. Penumbra. The store must be a front for something larger. Soon Clay has embarked on a complex analysis of the customers' behavior and roped his friends into helping him figure out just what is going on. And when they bring Reviews their findings to Mr. Penumbra, it turns out the secrets extend far outside the walls of the bookstore.
With irresistible brio and dazzling intelligence, Robin Sloan has crafted a literary adventure story for the twenty-first century, evoking both the fairy-tale charm of Haruki Murakami and the enthusiastic novel-of-ideas Wizardry of Neal Stephenson or the young Umberto Eco, but with a unique and feisty sensibility that is rare to the world of literary fiction. Mr. Penumbra's 24-Hour Bookstore is exactly what it sounds like: an establishment you have to enter and will never want to leave, a modern-day cabinet of wonders read to give a jolt of energy to every curious reader, no matter the time of day.

Why This Is A Favorite: I've read this twice, and both times I finished the story with a smile on my face and feeling good and hopeful about the world. You get to so see the old and the new coming together in harmony. Overall, it is a fun, fast read with a cool cover.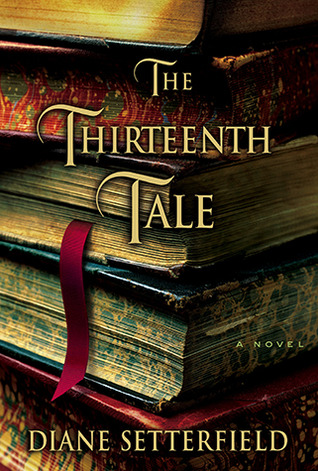 Synopsis: When Margaret Lea opened the door to the past, she confronted what was her destiny.
All children mythologize Reviews their birth ... So begins the prologue of reclusive author Vida Winter's collection of stories, the which are as famous for the mystery of the missing Thirteenth tale as they are for the delight and enchantment of the twelve that do exist.
The enigmatic Winter has spent six Decades creating various outlandish life histories for herself - all of them inventions that have brought her fame and fortune but have kept her violent and tragic past a secret. Now old and ailing, she at last wants to tell the truth about her extraordinary life. She summons biographer Margaret Lea, a young woman For Whom the secret of her own birth, hidden by Reviews those who loved her most, remains an ever-present pain. Struck by a curious parallel between Miss Winter's story and her own, Margaret takes on the commission.
As Vida disinters the life she meant to bury for good, Margaret is mesmerized. It is a tale of gothic strangeness featuring the Angelfield family, Including the beautiful and willful Isabelle, the feral twins Adeline and Emmeline, a ghost, a governess, a topiary garden and a devastating fire.
Margaret succumbs to the power of Vida's storytelling but remains suspicious of the author's sincerity. She demands the truth from Vida, and together they confront the ghosts that have haunted them while becoming, finally, transformed by the truth Themselves.
The Thirteenth Tale is a love letter to reading, a book for the feral reader in all of us, a return to that rich vein of storytelling that our parents loved and that we loved as children. Diane Setterfield will keep you guessing, make you wonder, move you to tears and laughter and, in the end, breathless yet satisfied you deposit back upon the shore of your everyday life.

Why This Is A Favorite: The writing is so hauntingly beautiful, and the plot is so absorbing, I was completely hooked from the very first page. After two more re-reads, I still find it addicting to read. Diane Setterfield is very talented with words, and this novel proves it.


Synopsis: From a top secret government laboratory come two genetically altered life-forms. One is a magnificent dog of astonishing intelligence. The other, a hybrid monster of a brutally violent nature. And both are on the loose...
#1 New York Times bestselling author Dean Koontz presents his most terrifying, dramatic, and moving novel: the explosive story of a man and woman, caught in a relentless storm of mankind's darkest creation...

Why This Is A Favorite: You've just gotta love a supersmart golden retriever! And it's not just the Einstein either, it's the people he meets along the way. It's a story of love and of growing as a family. If I had to describe this book in a short sentence, I would say it's a heartwarming thriller. Definitely one of Dean Koontz's best novels.


Synopsis: "I won't describe what I look like. Whatever you're thinking, it's probably worse.
August (Auggie) Pullman was born with a facial deformity that prevented him from going to a mainstream school--until now. He's about to enter fifth grade at Beecher Prep, and if you've ever been the new kid, then you know how hard that can be. The thing is Auggie's just an ordinary kid, with an extraordinary face. But can he convince his new classmates that he's just like them, despite appearances?

Why This Is A Favorite: Oh, God, this book made me sob hysterically...both times that I read it. It's one of those stories that can hit really close to home. To top it off, this book really makes you think about how you interact with other people, particularly those who are not like you. I definitely would recommend this to adults and children alike, even though this is technically a children's book.