Hey y'all! It's Thursday and time for my favorites spotlight! Because I missed last week, I'm putting up two Favorites!
So here's Favorite numero uno:
The Madame Karitska Series
# of Books: 2
Genre: Mystery, with a psychic twist
Words To Describe These Books: witty, fun, easy, optimistic, intriguing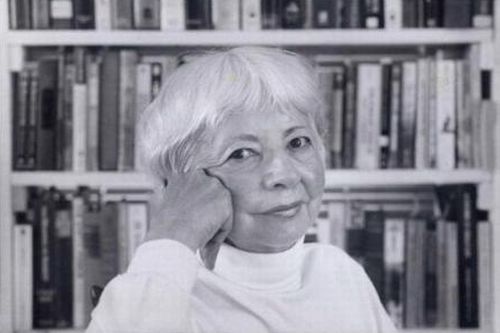 Dorothy Gilman
There are only two books in this series:
The Clairvoyant Countess
and
Kaleidoscope
. But that doesn't stop the books from being really good.
I first read
The Clairvoyant Countess
when I was a kid, back when I was on a mystery kick. Dorothy Gilman is best known for her Mrs. Pollifax series, which I loved, but because my library didn't have all of the books in the series, so I started reading the other books Dorothy Gilman published, including
The Clairvoyant Countess
.
I loved this book right off the bat. Let me set the scene for you: Madame Karitska is a psychic who specializes in psychometry (the ability to read a person's history and moods through the vibrations of a personal object). She is eccentric, witty, and full of optimism. She's the kind of no-nonsense heroine you want to get to know better.
The story begins with her settling in a new apartment and doing readings. By doing so, however, she finds herself taking part in the investigation of a young murdered woman, and meets the skeptical Detective-Lieutenant Pruden.
Each chapter introduces a new and unusual mystery that Madame Karitska is asked by Lieutenant Pruden to help solve. But the mysteries do not each stand completely alone; they are all linked together in some small way, either by a character, or by some small thing that was mentioned in a previous chapter. But every mystery is solved thanks to the amazing Madame Karitska!
This book is an understated gem. It is one of those light, quick reads that leave you feeling good in the end. There is a tiny bit of a hippie vibe in the story (this book was published in 1975), but it somehow adds to the novel without being too out there.
The sequel
Kaleidoscope
was released 27 years later (talk about a late sequel!), and is supposed to take place a year after the first book, but the culture of the new millenium is very clear in this book, and clashes a little with the 70s attitude of the previous novel. This doesn't mean that the sequel is a failure, however.
Kaleidoscope
stays true to
The Clairvoyant Countess
' legacy, and maintains the mystery and fun of the previous story.
I love these books! Every year or so I pick up the stories and reread them for the fun of it. In fact, writing this review is making me want to read the books again!
These books have never received a whole lot of attention, especially now in this day and age, but I think they are worth a trip to the library to take a look. If mystery or paranormal stories are your thing, or if you like something light and quick, or if you are a fan of the Mrs. Pollifax series, you would enjoy these two books.
For more information on The Clairvoyant Countess, click on the links below:
Book Details On Shelfari
Book Details On Goodreads
For more information on Kaleidoscope, click on the links below:
Book Details On Shelfari
Book Details On Goodreads
Happy reading everyone!
-Lisa The Dancing Bookworm