Ugh, it's Monday. You'd think that now that it's March, the weather gods would decide to stop dumping snow on my neighborhood, but no! It's still f#%*ing snowing outside!!!! (Can you tell I'm done with winter?)
Well, anyway, it's Monday, and it's time to tell anyone who's interested what's been going on.
So last week, I went out and got a Fitbit. I'm sure a lot of people can relate when I say it's really hard to begin and maintain healthy habits. I might be a dance teacher, but I am waaaay out of shape, and I don't eat as well as I should. While I may have started cooking my own foods and avoiding packaged meals, I still eat too much of the bad stuff (movie theater popcorn, sweet gooey chocolate, and lots of ice cream). I've tried keeping a diary, doing at-home workouts, getting a gym membership.....none of it worked. So when I heard about the Fitbit, I figure "hey, maybe this will work".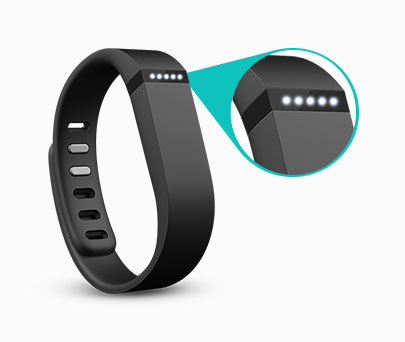 Now I don't normally spend $100 on a little gadget, that ain't me. So, to make sure I would actually
use
this expensive little piece of hardware, I downloaded the app first and tried keeping up with it for a few weeks. As it turns out, I was able to keep up with this app, so now I have the Flex thing that goes on my wrist.
I've gotta say, I like this thing! I like how it let's me know if I'm going overboard with the food, and I like how it keeps track of my sleeping habits on top of everything else. Seriously, if you're like me and can't get motivated to change your lifestyle a little, look up the Fitbit.
Okay, enough about my new fascination/obsession with exercise and calorie-counting, let's turn to my reading and blogging habits.
Well, on this front, I haven't done
quite
as well. Lately my work schedule has been messing with my morning habits (which is when I normally blog), and because my students will randomly schedule lessons during my reading time, I haven't really been able to actually sit down and get absorbed in a book like I want to. I've resorted to switching back and forth between listening to the Harry Potter books and actually reading them, because there wasn't time to read! (*sob*)
To top it off, I was doing well with The
Winter Reading Challenge
....until the last couple of weeks. Then I couldn't finish the books on time because I had no time! So I got bumped points-wise to 4th place. And I didn't win the raffle prizes. Ah, well.
Well, anyway, here's a recap of the books I read this month (5 books, all re-reads....weird).
February's List Of Books Read:
1.
Holes, by Louis Sachar
2.
Harry Potter And The Prisoner Of Azkaban, by J.K. Rowling
3.
Harry Potter And The Goblet Of Fire, by J.K. Rowling
4.
Harry Potter And The Order Of The Phoenix, by J.K. Rowling
5.
The Golden Compass, by Philip Pullman
Aaand I did one (just one!) Wednesday's Opinion post:
So, my goals for this month. I feel like I can relax a little, so I can participate with my book groups, and try other challenges. I have 11 books on my reading list, and I am determined to read each and every one of them (mainly on audiobook, as I plan on doing a crap-ton of walking). Here's this month's reading list:
March's Reading List:
Well, that's it for now! I've gotta dash again...another morning private lesson (*sigh* I really gotta get rid of that option on my appointment calendar).
Happy reading everyone!
-Lisa The Dancing Bookworm