Hey peeps! It's Tuesday already! I somehow missed Monday...again. Ah, well, at least I'm trying :)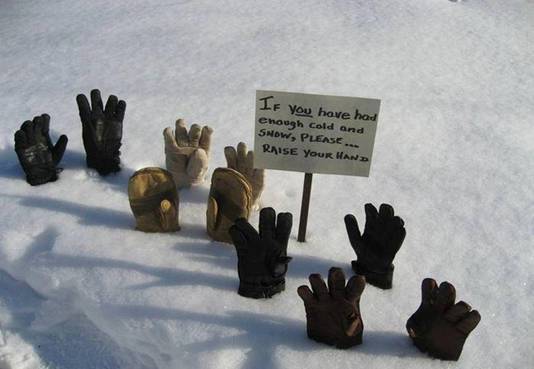 My March, it feels like
Well, another month has come and gone, and God, am I looking forward to saying good-bye to ths busy, snowy March! What a crazy four weeks it's been! Not only did I hit an all-time personal record of private lessons this month (60 hours!), but I spent a huge chunk of my free time practicing for a performance/competition that I volunteered for. It was crazy, and I had literally only one day off this month, but it was worth it! Not only am I in good shape financially (just in time to pay the IRS what I owe them for the year), but I also came in second in the competition!
So what was this performance thing I had to do? Well, it was a YMCA
Dancing-With-The-Stars-
themed fundraiser. They had five local celebrities (executive directors, town managers, town mayors, etc.) and they needed two more teachers, so my brother and I were asked at the last minute. Nate got to dance with the mayor of Torrington, and I was originally supposed to dance with the First Selectman, but he had to pull out unfortunately, so the organizer of the fundraiser, Jason, stepped in to take his place.
I literally had
one month
(just the one!) to select two songs (a tango and a swing), shorten them to be only 90 seconds long, choreograph the numbers to make them easy yet showy, and then teach Jason everything he needed by Saturday, March 28th, the day of the performance (phew!). I'm proud to say that I did a pretty good job, if I do say so myself. The "competition" was set up to be very much like
Dancing With The Stars
, just without viewer-voting, and we had to win by getting the highest total score. I'm happy to say that Jason and I got a reasonable 25 out of 30 for our tango, and then, much to our surprise, we got 30 points for our swing! Whoo-hoo!
All of us afterwards. That's my bro Nate on the far left with his partner Elinor, and that's me on the far right,
with my partner Jason.
In the end, we got second place; my brother and his partner beat us out by 1 point (it helps when you can do a flip with your partner). All the same it was a huge win for our studio! Go Hartford Ballroom!
I have videos here if you wish to see them. So far, I only have my numbers and Nate's numbers (they were filmed by my husband), and not the other competitors, but hey, ours were the best! I also found an article talking about the event, so here you go!
First the tango numbers:
And here are the swing numbers:
And if you want to read more about what happened,
click here for the article
!
So phew! I would definitely do that fundraiser again, if asked, but for now, I'm just glad I don't have to do it on a monthly basis!
The good news about all that dancing is that I lost some weight! I know I'm not fat or anything, but when you're a dancer and you're feeling out of shape and gaining 4 pounds easily in a week, it's bound to make you feel insecure and maybe a little bummed. So I worked hard to lose the weight, and now I've lost most of those pesky pounds! Yay!
Well, enough about dancing! Reading has been tough this month (obviously). I just didn't have the time to really sit down and read a book, so the majority of my reading was done on audiobook. Plus, I've been listening to Harry Potter with my hubby, so my own reading has gone on the backburner as I'm guiding Dave through the books.
It's actually quite fun! Dave and I will listen to Jim Dale narrate the books in the morning, sometimes in the evening, and even a couple of times in the car! We've just finished
The Chamber Of Secrets
, and yesterday we started
The Prisoner Of Azkaban
. So far he's having fun with it. He might not be as passionate about it as I am, but I'm happy that he's enjoying the books. He's even laughing quite a bit! His favorite parts are the ones involving Vernon Dursley, although, being the social worker that he is, he's keeps pointing that unfortunately there are people out there like the Dursleys and Aunt Marge, and those situations aren't nearly so funny. Way to be a downer about it honey. At least Aunt Marge got what was coming to her!
So besides Harry Potter, here are some of the other books I read this month. I have the synopses here along with my rating as well, but feel free to click on the cover to get my full review.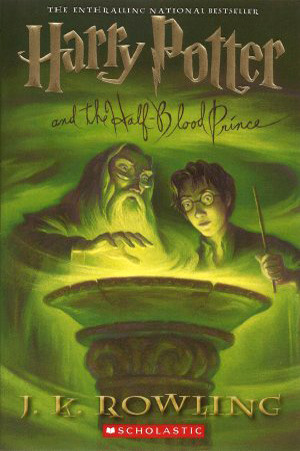 Date Finished:
March 2nd
My Rating:
★★★★★
The war against Voldemort is not going well; even Muggle governments are noticing. Ron scans the obituary pages of the Daily Prophet, looking for familiar names. Dumbledore is absent from Hogwarts for long stretches of time, and the Order of the Phoenix has already suffered losses. And yet… As in all wars, life goes on. Sixth-year students learn to Apparate—and lose a few eyebrows in the process. The Weasley twins expand their business. Teenagers flirt and fight and fall in love. Classes are never straightforward, though Harry receives some extraordinary help from the mysterious Half-Blood Prince. So it's the home front that takes center stage in the multilayered sixth installment of the story of Harry Potter. Here at Hogwarts, Harry will search for the full and complex story of the boy who became Lord Voldemort—and thereby find what may be his only vulnerability.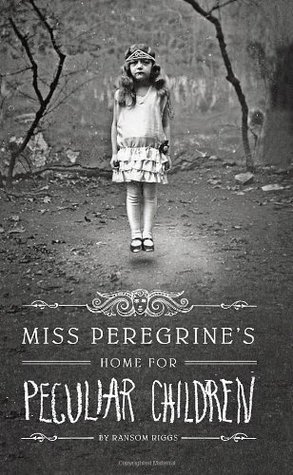 Date Finished: March 4th
My Rating: ★★★
A mysterious island. An abandoned orphanage. A strange collection of curious photographs. A horrific family tragedy sets sixteen-year-old Jacob journeying to a remote island off the coast of Wales, where he discovers the crumbling ruins of Miss Peregrine's Home for Peculiar Children. As Jacob explores its abandoned bedrooms and hallways, it becomes clear that the children were more than just peculiar. They may have been dangerous. They may have been quarantined on a deserted island for good reason. And somehow—impossible though it seems—they may still be alive. A spine-tingling fantasy illustrated with haunting vintage photography.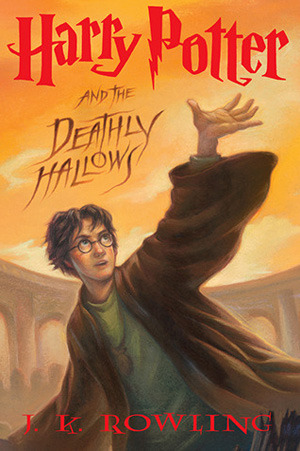 Date Finished:
March 8th
My Rating:
★★★★★
(From the book flap of the U.S. 1st edition) We now the seventh and final installment in the epic tale of Harry Potter.
Date Finished: March 9th
My Rating: ★★★★ 1/2
The women of the Waverley family -- whether they like it or not -- are heirs to an unusual legacy, one that grows in a fenced plot behind their Queen Anne home on Pendland Street in Bascom, North Carolina. There, an apple tree bearing fruit of magical properties looms over a garden filled with herbs and edible flowers that possess the power to affect in curious ways anyone who eats them. For nearly a decade, 34-year-old Claire Waverley, at peace with her family inheritance, has lived in the house alone, embracing the spirit of the grandmother who raised her, ruing her mother's unfortunate destiny and seemingly unconcerned about the fate of her rebellious sister, Sydney, who freed herself long ago from their small town's constraints. Using her grandmother's mystical culinary traditions, Claire has built a successful catering business -- and a carefully controlled, utterly predictable life -- upon the family's peculiar gift for making life-altering delicacies: lilac jelly to engender humility, for instance, or rose geranium wine to call up fond memories. Garden Spells reveals what happens when Sydney returns to Bascom with her young daughter, turning Claire's routine existence upside down. With Sydney's homecoming, the magic that the quiet caterer has measured into recipes to shape the thoughts and moods of others begins to influence Claire's own emotions in terrifying and delightful ways. As the sisters reconnect and learn to support one another, each finds romance where she least expects it, while Sydney's child, Bay, discovers both the safe home she has longed for and her own surprising gifts. With the help of their elderly cousin Evanelle, endowed with her own uncanny skills, the Waverley women redeem the past, embrace the present, and take a joyful leap into the future.
Date Finished: March 11
My Rating: ★★★ 1/2
From the New York Times bestselling author of Garden Spells comes a story of the Waverley family, in a novel as sparkling as the first dusting of frost on new-fallen leaves... It's October in Bascom, North Carolina, and autumn will not go quietly. As temperatures drop and leaves begin to turn, the Waverley women are made restless by the whims of their mischievous apple tree... and all the magic that swirls around it. But this year, first frost has much more in store. Claire Waverley has started a successful new venture, Waverley's Candies. Though her handcrafted confections—rose to recall lost love, lavender to promote happiness and lemon verbena to soothe throats and minds—are singularly effective, the business of selling them is costing her the everyday joys of her family, and her belief in her own precious gifts. Sydney Waverley, too, is losing her balance. With each passing day she longs more for a baby— a namesake for her wonderful Henry. Yet the longer she tries, the more her desire becomes an unquenchable thirst, stealing the pleasure out of the life she already has. Sydney's daughter, Bay, has lost her heart to the boy she knows it belongs to…if only he could see it, too. But how can he, when he is so far outside her grasp that he appears to her as little more than a puff of smoke? When a mysterious stranger shows up and challenges the very heart of their family, each of them must make choices they have never confronted before. And through it all, the Waverley sisters must search for a way to hold their family together through their troublesome season of change, waiting for that extraordinary event that is First Frost. Lose yourself in Sarah Addison Allen's enchanting world and fall for her charmed characters in this captivating story that proves that a happily-ever-after is never the real ending to a story. It's where the real story begins.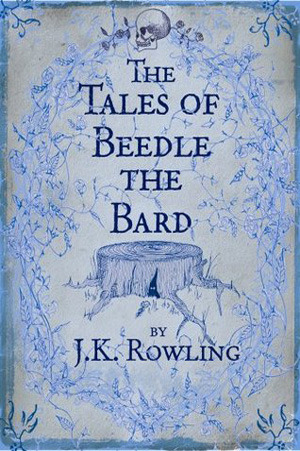 Date Finished: March 14
My Rating: ★★★★★
The Tales of Beedle the Bard, a Wizarding classic, first came to Muggle readers' attention in the book known as Harry Potter and the Deathly Hallows. Now, thanks to Hermione Granger's new translation from the ancient runes, we present this stunning edition with an introduction, notes, and illustrations by J. K. Rowling, and extensive commentary by Albus Dumbledore. Never before have Muggles been privy to these richly imaginative tales: "The Wizard and the Hopping Pot," "The Fountain of Fair Fortune," "The Warlock's Hairy Heart," "Babbitty Rabbitty and Her Cackling Stump," and of course, "The Tale of the Three Brothers." But not only are they the equal of fairy tales we now know and love, reading them gives new insight into the world of Harry Potter.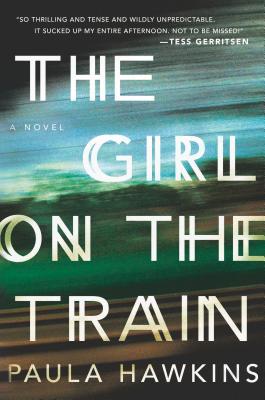 Date Finished:
March 18
My Rating:
★★★
Rachel takes the same commuter train every morning. Every day she rattles down the track, flashes past a stretch of cozy suburban homes, and stops at the signal that allows her to daily watch the same couple breakfasting on their deck. She's even started to feel like she knows them. "Jess and Jason," she calls them. Their life—as she sees it—is perfect. Not unlike the life she recently lost. And then she sees something shocking. It's only a minute until the train moves on, but it's enough. Now everything's changed. Unable to keep it to herself, Rachel offers what she knows to the police, and becomes inextricably entwined in what happens next, as well as in the lives of everyone involved. Has she done more harm than good? A compulsively readable, emotionally immersive, Hitchcockian thriller that draws comparisons to Gone Girl, The Silent Wife, or Before I Go to Sleep, this is an electrifying debut embraced by readers across markets and categories.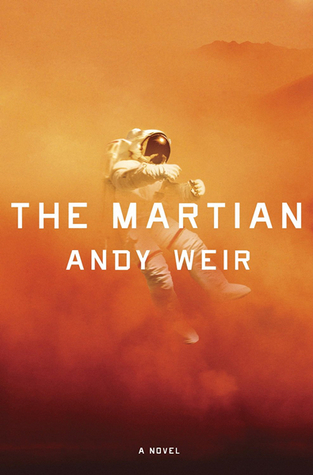 Date Finished: March 21
My Rating: ★★★★ 1/2
Six days ago, astronaut Mark Watney became one of the first men to walk on the surface of Mars. Now, he's sure he'll be the first man to die there. It started with the dust storm that holed his suit and nearly killed him, and that forced his crew to leave him behind, sure he was already dead. Now he's stranded millions of miles from the nearest human being, with no way to even signal Earth that he's alive--and even if he could get word out, his food would be gone years before a rescue mission could arrive. Chances are, though, he won't have time to starve to death. The damaged machinery, unforgiving environment, or plain-old "human error" are much more likely to get him first. But Mark isn't ready to give up yet. Drawing on his ingenuity, his engineering skills--and a relentless, dogged refusal to quit--he steadfastly confronts one seemingly insurmountable obstacle after the next. But will his resourcefulness be enough to overcome the impossible odds against him?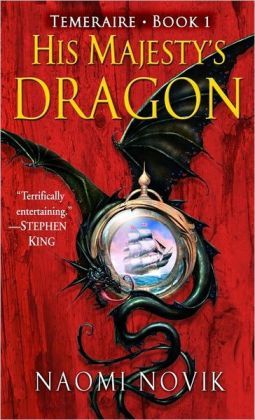 Date Finished:
March 27
My Rating:
★★★★
Aerial combat brings a thrilling new dimension to the Napoleonic Wars as valiant warriors ride mighty fighting dragons, bred for size or speed. When HMS Reliant captures a French frigate and seizes the precious cargo, an unhatched dragon egg, fate sweeps Captain Will Laurence from his seafaring life into an uncertain future – and an unexpected kinship with a most extraordinary creature. Thrust into the rarified world of the Aerial Corps as master of the dragon Temeraire, he will face a crash course in the daring tactics of airborne battle. For as France's own dragon-borne forces rally to breach British soil in Bonaparte's boldest gambit, Laurence and Temeraire must soar into their own baptism of fire.
So that makes 9 books this month, plus 2 more books since I read Harry Potter over again with Dave. Yay!
So now that leaves the big question: what do I read next? The answer: I'm not entirely sure! There are books I'm reading now that I intend to finish, and there's
The Prisoner Of Azkaban
,
The Goblet Of Fire
, and
The Order Of The Phoenix
that I'm working through with Dave, but that's about it. I don't really have a list yet, I haven't had time to look through what I should read next. Next week I'll be able to come up with a more comprehensive list, once I've been able to catch up with my book groups. My goal, however, is to read a minimum of 10 books. Shouldn't be too hard, I think! Here's hoping!
Well, that's it for now! Enjoy the sunny day!
-Lisa the Dancing Bookworm