Morning everyone! It's Monday!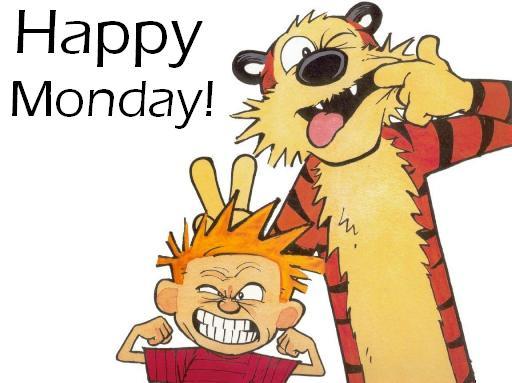 This is a weekly meme hosted by
Book Journey
, where we recap everything that happened last week.
So far, I don't have much to tell, reading-wise. I haven't been able to read much this past week, due to a dance performance that I'm doing that's coming up soon (more on that on my other blog,
click here
if you want to check it out).
This past week I only managed 3 books. I feel so behind everyone else! Darn dancing job! :)
My Book Reviews:
I managed to write some other posts however. Here's a list of what I managed:
My Blog Posts:
So, what are my plans this week? Well, I'm participating in a reading game that
Play Book Tag
is doing, themed around school. The idea is you're on a team and you must read certain books in order to pass each high school grade. Then you need to read a final book in order to graduate. The first team to graduate wins!
Because of the game, I have a bit more on my reading list, so here's the list for this week:
My Reading List:
Dark Whispers, by Bruce Coville (reading now)
An Abundance Of Katherines, by John Green (reading now)
Happy reading everyone!
-Lisa The Dancing Bookworm