Hey folks! I'm sorry this is a day late; I was super busy at work yesterday. 4.5 hours worth of private lessons spread out from 9 a.m. to 6 p.m., and 2 group classes in the evening. Phew! So there was no time to blog about stuff.
So just recently I made a monumental achievement: I read 100 books in one year!!! Squeeee! Yippee!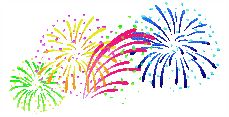 I know that there are many other readers out there who are probably thinking, "100? I did that back in June." But I have
never
managed to read 100 books in one year (last year I couldn't even achieve 85), so for me this is a major accomplishment!
For a full list of my year's reads,
click here
.
Better yet, the year's not even over yet! Here's my reading list for the remainder of this week (remember I'm doing a points-based Winter Challenge this month):
The Rosie Project, by Graeme Simsion
BOTM+Comfort= 7 pts
Death Comes To Pemberley, by P.D. James
BOTM= 5 pts
Harry Potter And The Chamber Of Secrets, by J.K. Rowling
Comfort Read+Magic Tag= 4pts
For more info about this Winter Challenge I'm doing,
click here.
Well, that's it for now! I've got a lot of Christmas shopping to do today, so happy reading everyone!
-Lisa The Dancing Bookworm