Well, it's Monday. Again.
*Sigh* I feel like this week has passed on by all too quickly. I didn't exercise like I intended, and I didn't read as much as I intended. Bummer.
I've been trying to sleep better as well, and that seems to working....I think? It's a win-loss really. On the one hand, I'm getting up by 7 a.m. every morning, and I'm able to watch the news while I work on my computer, and then I have the whole morning to get other stuff done (like reading). On the other hand....I'm getting up before 7 a.m., irregardless of how late I went to bed. This morning, I kid you not, I woke up at 5:50 a.m.. I don't mind the waking up early bit, I just wish I felt fully rested when I wake up.
In the meantime, I did manage to finish two books this past week. No wait....three. Oh hey, I read three books this past week! Yay, I fulfilled my reading goal! *(Doing a happy dance)*
Here are the books I finished. Clicking the covers will take you to the review.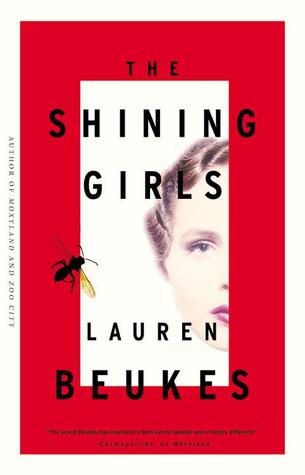 Okay, so since reading three books a week seems really achievable (especially now that I get up early), I'm going to try and finish another three books. Here's my upcoming reading list, although I probably won't get to all of them just yet. Click on the covers to find out more about each one.
Looking back at this list, I can see that I seem to be on a bit of a re-read kick lately. I think I'm still recovering from Sanderson's Stormlight Archive, so I'm reverting to re-reads to take a little break. I'm re-reading Fire so that I can comfortably re-read Bitterblue and determine if it's a favorite. I'm re-reading Wizard's First Rule because it's been on my mind lately and I never finished the series. Black Butler Vol. 6 is the new guy; a friend of mine loaned me the mangas after I told her how much I liked season one of the TV series (don't watch season two....just don't). I finished the first five last year, and now I'm the mood to continue it some more!
Anywhoo, I'm going to continue watching the news and then maybe do a little yoga and walking. I seriously need to take control of my exercise.
Have a great week, everyone!
-Lisa The Dancing Bookworm