It's Monday again!
Well, the 25th has come and gone and I've managed to accomplish my goal of finishing books according to schedule!
Yeah, remember? My obsessive-compulsive reading schedule that only proves that I'm a crazy person? The one that I made to get me out of my reading slump?
Well, it's working! Slump is now a distant memory, and I'm only two books away from finishing my 12-book goal! Yippee!
Here's what I've read this past week (click on the covers for a link to the review):
This is one of my favorites in this series (#5), along with the first book. You gotta love Temeraire in this one!
This was a re-read (book 6 is in the series), and, once again, it read better the second time around. There were still some slow parts, but there were enough interesting bits scattered around to make it fun.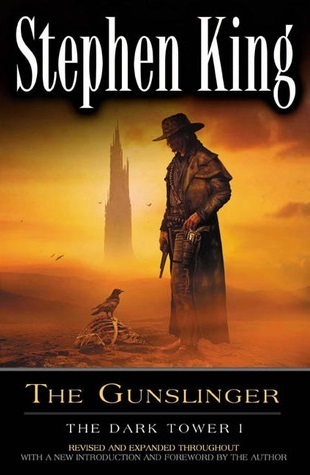 I admit, King has thoroughly confused me with this one. I'm hoping the subsequent installments in the series will clear things up a little.
This was a book club BOTM, and I enjoyed it quite a bit. I think I'll read it again later it on; it seems like one of those books that will improve on the re-read.
Okay, I've got only two books left this month. Two. That's it. That's all I'm planning so far. I need to figure out what next month's books are, but in the meantime, I've got my next two books to read, and here they are (click on the cover to find out more):
This is BOTM read for a book group that has a monthly tag, where you read as many books as you like that fit that tag. This month's tag is coming-of-age, and this book is considered to fit that tag, so there you go!
This is the next book in the Temeraire series. I've read it before and I remember vaguely what happens (apparently I only gave it 3 stars last time. Huh.), but I'm looking forward to reading it again.
Anyway, I need to get back to reading! I'm feeling super confident and happy about my goals this month, and I can't wait to finish it!
Happy reading everyone!